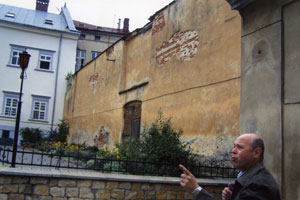 I was born in Lviv (the Western Ukraine) in 1958.
I am a mathematician, PhD due to my first education and translator / interpreter (English language) due to the second education. Married, have a son. I have been interested in the culture, political and military history of Lviv, Ukraine, Eastern Europe since my student days in Lviv Ivan Franko National University. At first history and guiding were only my hobby, but since 1992 I have started my activities also as a Lviv tour guide. At the moment, in line with the teaching activities, providing of conducted/guided tours in Lviv and Galicia represent my principal occupation, I am a private businessman.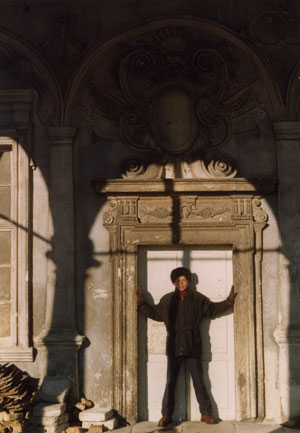 I like this job - to cognize the rich history, the old and diverse culture of our land, to share this knowledge with the others, to meet new people.
I prefare the traditional approach to tour guiding - pay primary attention to the exciting and complicated history, rich multi - national culture, wonderful architecture of our city and our lands, but I try to do it in the attractive, easy and humoristic manner. Due to the opinion of my guests it seems I am rather succesful. MY CONTACTS.
The annotation on my article on the development of tourist industry in Galicia (Proc. of Lviv Ivan Franko University, "International relations" series, 2012, issue 29, part 2, p.p.45-50):
PROSPECTS OF MILITARY HISTORY AND BATTLEFIELD TOURS IN LVIV OBLAST
Ihor Holyboroda
Lviv Polytechnik National University, Lviv, Ukraine.
The prospects of a new trend in the tourist industry of the Western Ukraine - military history and battlefield tours are discussed. The dramatic history of Halychyna (Galicia) in the 20th century, substantial number of survived places of interest associated with military history, primarily with WW1 and WW2 (fortifications, memorials, cemeteries, museums) set the stage for a series of interesting routes attractive for different categories of tourists - the fans of military history.
Keywords: military history tours, battlefield tours, fortifications, War Memorial, World War I, World War II, Galicia.

Text of the article (Ukrainian)