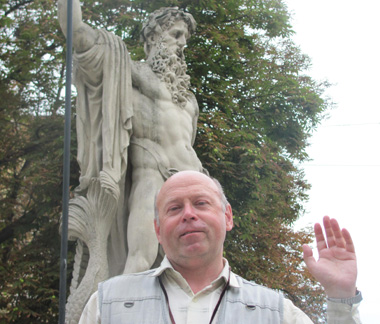 Hello! My name is Igor Holyboroda.
I offer my services as a tour guide in Lviv, Galicia and the Western Ukraine, grant interpretation / translation and informational support in guided ethnic roots tours.
The sphere of special interest: political and military history (WW1 and WW2), art and architecture, ethnic groups and religious confessions in Lviv - Lemberg - Lwow and Halychyna - Galicia (Ukrainian, Jewish, Armenian heritage).
Different history excursions,
military history and battlefield guided tours,
ethnic routs (national heritage, genealogy) guided tours, in Lviv - Lemberg and Galicia for individual tourists and organized tour groups.
Guided family tours are also available.

Work languages of the tour guide - Ukrainian , English, Russian , Polish.
Contacts:
E-mail:zajchenko@gmail.com
E-mail: iholybor@polynet.lviv.ua
Phones: (+38)(032) 2378380
(+38)067-7405141, (+38)063-5881236